Elegant and noble white marble has gradually become a favorite in the design field. The unique texture of marble has always been fonded of the majority of homeowners. They have been used in various places in the home interiors decoration, TV background wall, window sill, sink, table. When the white marble was designed in the house, the whole space was light and transparent fulling fashion design. It was really beautiful. Let me show you the exquisite use of white marble!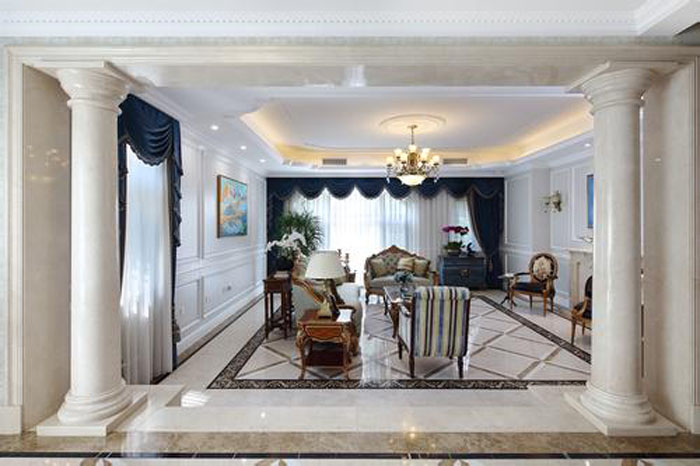 For most homeowners, the first reaction of marble application may be the TV background wall. Indeed, the entire wall is made of white marble, which really makes the living room more magnificent.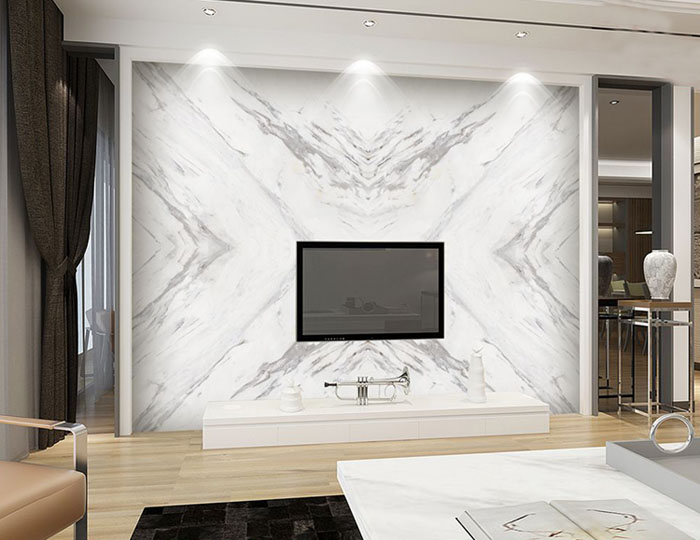 In addition to the TV background wall, various counter tops are more often used white marble. The dining table can also be decorated with white marble to make the dining environment more elegant and splendid.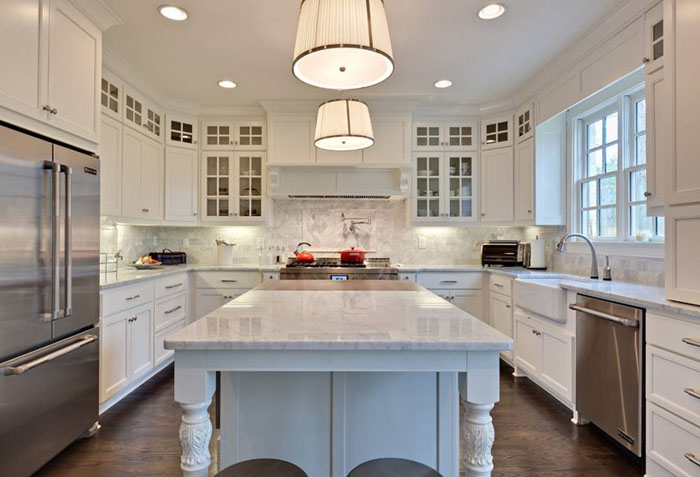 The main materials of the vanity top are marble, quartz stone, acrylic, etc. Among them, the white marble is the most frequently used, with a white bathroom cabinet, simple and beautiful. The wall & floor of the bathroom can also be decorated with white marble tiles, which makes the bathroom feel simple and beautiful.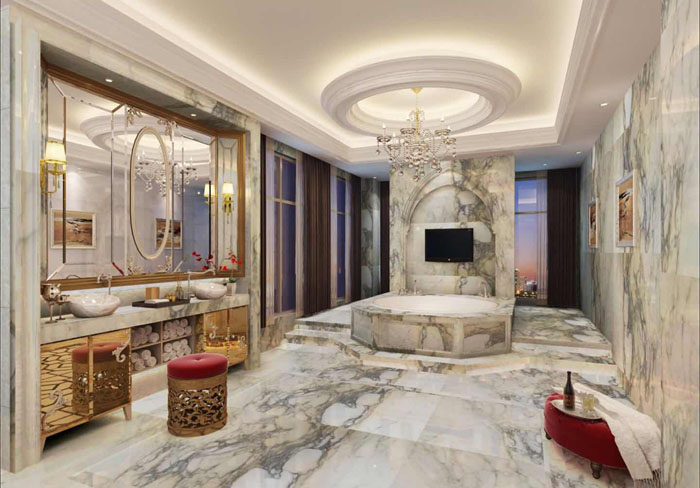 Even if it is just a simple window sill, it will be a water resistant, aesthetically pleasing, durability window.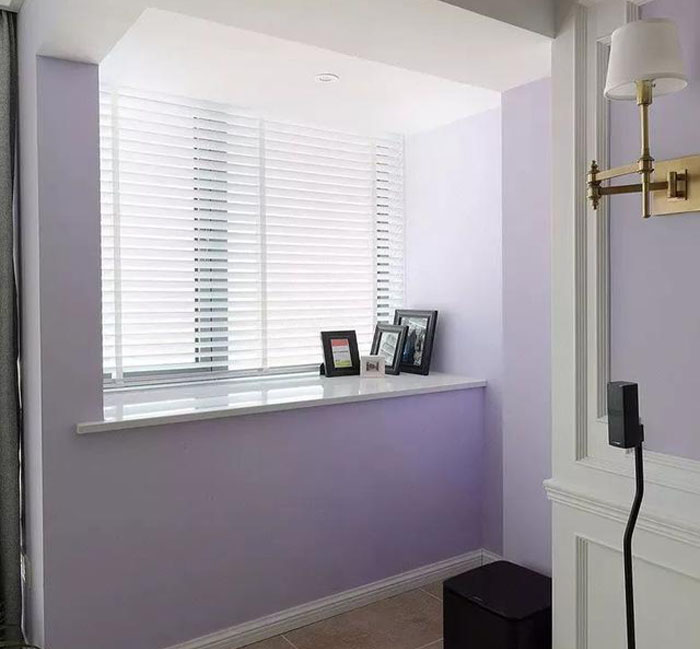 After reading these white marble designs, do you think you should use such elements? We recommend that you try it. After all, the white marble with simple texture can make the interior decoration more simple and elegant.